Note: The Strategic Agility Institute is following GILD Collective, a startup in the crafting industry, as it goes through a nationally recognized startup accelerator. Check out previous posts to get up to speed on this project.
Going big or going small—that's a question many entrepreneurs deal with frequently.
For startups that are "going big," that means they need to focus on scalability, or making their business work in such a way that it can grow quickly and make money along the way. For startups that are more about providing an alternative to employment elsewhere for the founders, this isn't a major concern. Neither approach is inherently better than the other, but they're quite different.
Being part of the Cincinnati-based business accelerator The Brandery, GILD Collective is in the "going big" camp. They're working virtually around the clock to make a major dent in the crafting industry with their concept. They've now finished their twelfth week at The Brandery, and as I've previously mentioned, they've been considering a number of new ideas to help with their scalability.
This past week, they've been hitting those new ideas with vigor.
The first is that they're now actively expanding into a new city—Cleveland, Ohio—and they're trying something new there. The concept they're experimenting with in Cleveland is having hostess-led parties, which allows them to standardize their approach with greater speed than they would need to do with trained instructors. At least that's the hope—with ambiguity like this, smart experimentation is the key.
The second idea they're piloting is integrating their services with local artisans in their home base of Cincinnati. This means that GILD Collective customers will be able to learn a craft from an artist who specializes in a particular area. As you may realize, many of these people exist. And if GILD Collective can do a good job of connecting them with paying customers who have a blast while making the craft in a party setting, they could have another winning formula.
At the same time, they're continuing to book parties—in fact, they just recently setup three parties in a 24-hour period. This certainly speaks to the pace with which they continue to build their reputation, booking pipeline and brand.
Here are a few photos from recent parties, showcasing more interesting crafts and, apparently, tasty drinks.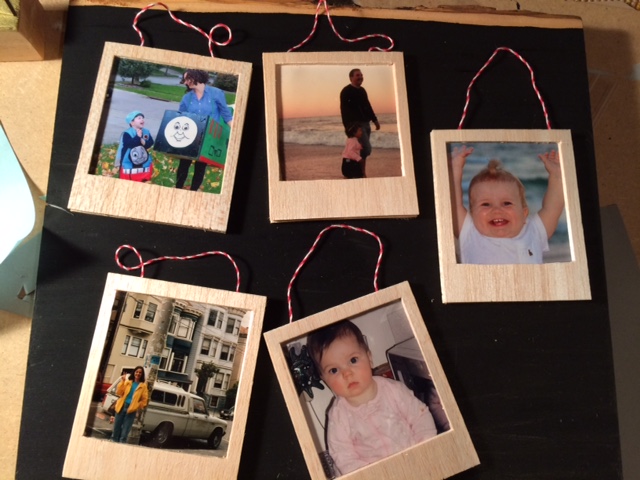 In terms of volatility, uncertainty, complexity and ambiguity (VUCA), the team's ratings have stabilized somewhat. That being said, they're still in a startup—so the VUCA is ever-present.
Here are the summaries of their ratings of each aspect of VUCA.
And on a final note, cross-training can be painful yet powerful.
It's also notable that this week the team is without one of their members. Kelsey Pytlik is in Ireland for a wedding that she and her husband had been planning to attend for many months.
For the team back in Cincinnati, that means that they're learning about Kelsey's job in her absence.
This is often a tough experience because it's easy to not realize the details of what other people do in our work teams. But it's a good experience for GILD Collective, in that they are learning to be agile as a team in terms of roles and responsibilities.
Be sure to check back in next week for another update from GILD Collective as they navigate the VUCA world of startups.
About GILD Collective
GILD Collective is the brainchild of three friends—Kelsey Pytlik, Rachel Bauer McCreary and Jessie Deye. It's a business focused on crafting, which happens to be about a $29 billion industry. GILD Collective seeks to join that industry by offering instructor-led craft parties, in which customers will pick the project, location and participants. GILD Collective will bring the supplies and expertise, allowing party participants to explore their creative sides and make something with their own hands. For more information, visit: www.gildcollective.com.

About The Strategic Agility Institute™
The Strategic Agility Institute™ (SAI) is a collaborative, global effort dedicated to the production and communication of agility-focused knowledge. We're building a community founded upon a common interest in helping people and organizations become agile and thrive in the face of volatility, uncertainty, complexity and ambiguity. For more information, visit: www.strategicagilityinstitute.com.